House Hunting During a Pandemic
Spring is normally the top season for home showings. However, with social distancing rules and non-essential business classifications, the real restate industry has faced massive challenges.
2020 was supposed to be a banner year for home purchases. New-home sales were predicted to grow to 750,000 (an 11% increase)that would put them at a 13-year high, according to the National Association of Realtors. But, as Covid-19 swept across the globe, some markets saw home sales plunge by as much as 20%.
As realtors and home-sellers what can you do to get buyers inside your home? At Venture, we have been researching imaging technology so that home-sellers can bring their homes direct to their customers in a safe, secure, and engaging way.
Interested in Video Production & Content?
Matterport: Create a Walkable Virtual Home Tour Experience for Your Buyer
Imagine that you are a motivated buyer that wants to visit a home but cannot because of the pandemic. You want to want to walk through a home like you would with an open house, but with social distancing guidelines that is not a possibility. Enter Matterport.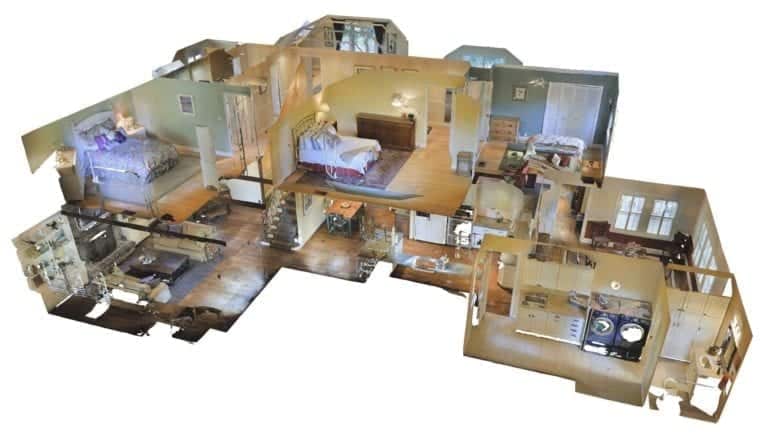 Matterport allows you to build a dynamic 3D model of the home through 360 images and video. The buyer can then take a virtual home tour or showing within the safety of their own home. They can have a complete 360-degree view of the home, all while being able to have a birds-eye view of the property. This is an incredibly engaging, dynamic and high-end way to ensure that your buyers can safely tour the home in their own time.
The steps for production are quite simple. A Venture crew would enter the home with a 360-degree camera rig and complete a thorough image acquisition throughout all rooms of the home. This could be done at the same time as we are gathering other pieces of content such as beauty still images and video walkthroughs.
The Venture team would then create the Matterport "stitch" and model which could then be made accessible through a special link or through a custom home website.
Live Virtual Home Tour with Realtors
Since the outbreak of the pandemic, brands and individuals have been working to try and figure out how to make their presence more virtual. We at Venture have been working with them to introduce live events and streaming video as a way to bridge that gap. 
Since traditional open houses and home tours are not a possibility, we are offering virtual home tours and virtual open houses as a possible alternative. 
Our trained crews can work with you to create high-end and polished live home tours so that you can walk potential buyers through the home on platforms via Linkedin Live, Facebook Live, Instagram, or others. Buyers can ask questions live or watch the livestream later if they aren't able to watch live.  Since Venture is managing the camera and logistics, you can be free to point out features and manage the logistics of the presentation.
Interested in Video Production and Marketing?
Traditional Video and Photography Presentation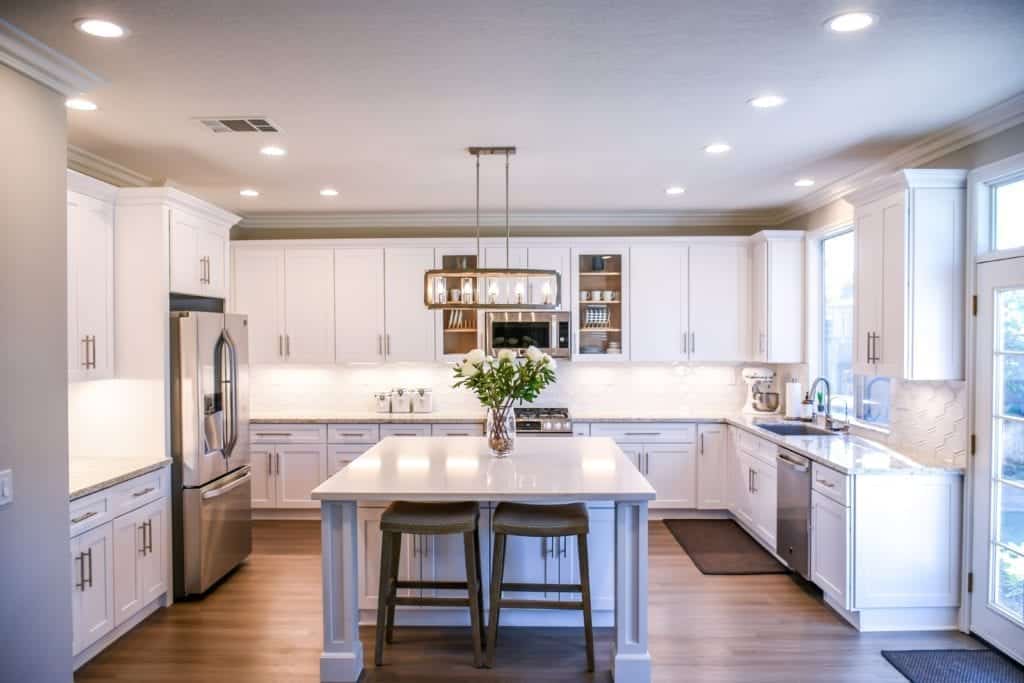 Now more than ever, showcasing the home and property is as important as ever. Buyers are not going to be 'just popping in for a look'. Most of their browsing and looking for a home will be done online. As such, photography and video will be tremendously important. Venture can ensure that your home is expertly photographed during the production process and then expertly processed during post-production by its expert post-production team. 
We can additionally create a custom website for all of your content to be show-cased so that all of your photography, video, live-streams and 3D content lives in one-space.
Venture has worked with the top brands on their video marketing, from Fortune 500's to the top emerging startups and looks forward to working with you to take your real-estate clients to the next level. If you have any questions regarding video production, please feel free to reach out to us at our contact page. 
We are Passionate about Telling Brand Stories through Video